Hey Guys!
I'm going to be through what books I will be trying to read through in the month of April! Some of these will be rereads, new books and even some ARCs! I hope you enjoy this list! All Synopsis are provided by Goodreads.
Shadow and Bone Series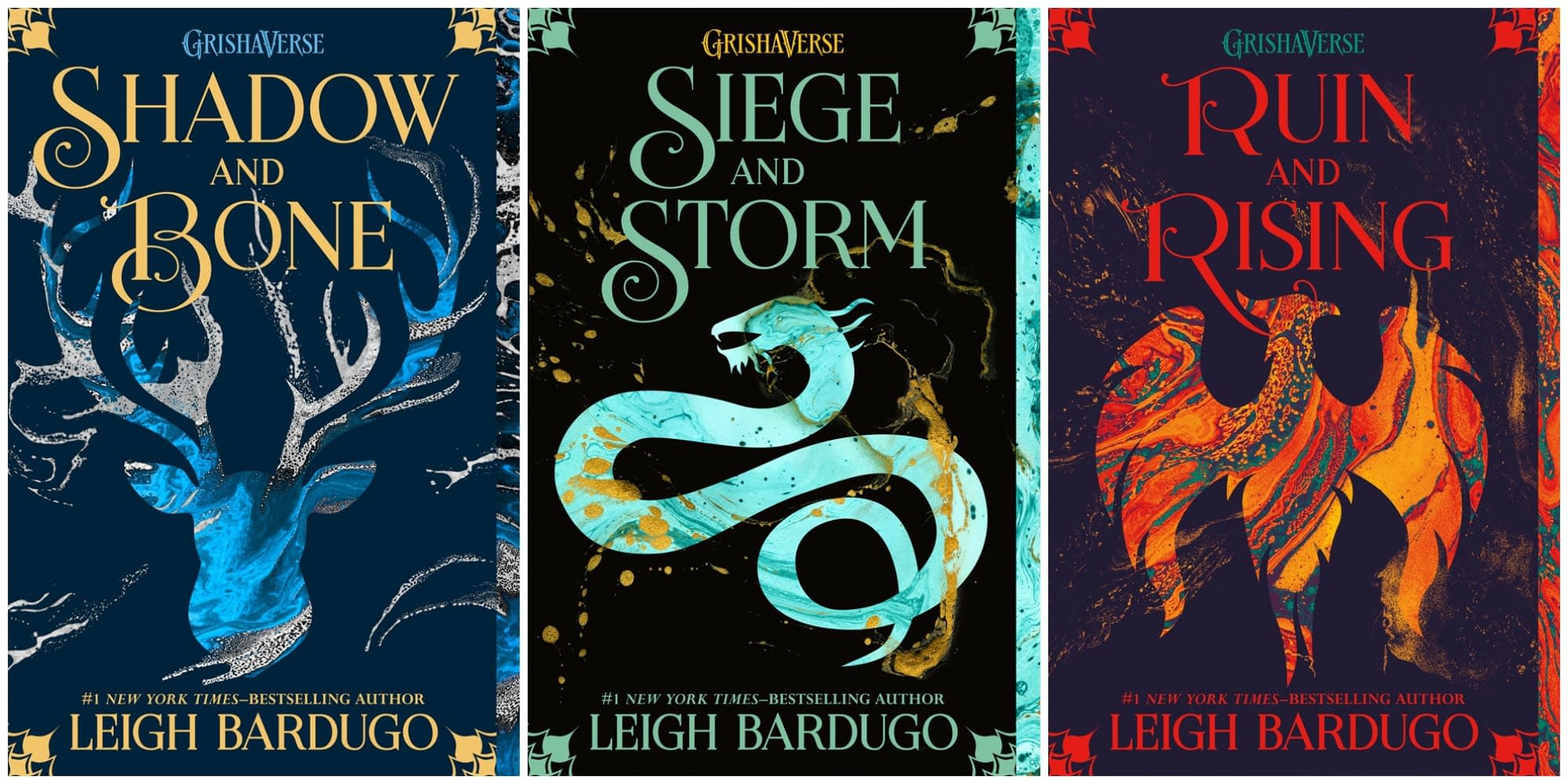 Synopsis:
Surrounded by enemies, the once-great nation of Ravka has been torn in two by the Shadow Fold, a swath of near impenetrable darkness crawling with monsters who feast on human flesh. Now its fate may rest on the shoulders of one lonely refugee.
Alina Starkov has never been good at anything. But when her regiment is attacked on the Fold and her best friend is brutally injured, Alina reveals a dormant power that saves his life—a power that could be the key to setting her war-ravaged country free. Wrenched from everything she knows, Alina is whisked away to the royal court to be trained as a member of the Grisha, the magical elite led by the mysterious Darkling.
It has been quite a while since I last read this series. I am mainly rereading this series for the upcoming show, which is being released based on this book series on April 23rd. I haven't read a Leigh Bardugo book in quite a while so, I'm excited to get back into the grishaverse! Hopefully, I will enjoy this series like I did the last time I read it!
2. You've Reached Sam
Synopsis:
Seventeen-year-old Julie has her future all planned out—move out of her small town with her boyfriend Sam, attend college in the city, spend a summer in Japan. But then Sam dies. And everything changes.
Heartbroken, Julie skips his funeral, throws out his things, and tries everything to forget him and the tragic way he died. But a message Sam left behind in her yearbook forces back memories. Desperate to hear his voice one more time, Julie calls Sam's cellphone just to listen to his voicemail.
And Sam picks up the phone.
In a miraculous turn of events, Julie's been given a second chance at goodbye. The connection is temporary. But hearing Sam's voice makes her fall for him all over again, and with each call it becomes harder to let him go. However, keeping her otherworldly calls with Sam a secret isn't easy, especially when Julie witnesses the suffering Sam's family is going through. Unable to stand by the sidelines and watch their shared loved ones in pain, Julie is torn between spilling the truth about her calls with Sam and risking their connection and losing him forever.
I received this book as an ARC from NetGalley, and this but does not officially release until November (Thank you, NetGalley). This book sounds so amazing, and I'm so excited to start this in April! I'm sure I will be heartbroken by the end of it.
3. The Cost of Knowing
Synopsis:
Sixteen-year-old Alex Rufus is trying his best. He tries to be the best employee he can be at the local ice cream shop; the best boyfriend he can be to his amazing girlfriend, Talia; the best protector he can be over his little brother, Isaiah. But as much as Alex tries, he often comes up short.
It's hard to for him to be present when every time he touches an object or person, Alex sees into its future. When he touches a scoop, he has a vision of him using it to scoop ice cream. When he touches his car, he sees it years from now, totaled and underwater. When he touches Talia, he sees them at the precipice of breaking up, and that terrifies him. Alex feels these visions are a curse, distracting him, making him anxious and unable to live an ordinary life.
And when Alex touches a photo that gives him a vision of his brother's imminent death, everything changes.
With Alex now in a race against time, death, and circumstances, he and Isaiah must grapple with their past, their future, and what it means to be a young Black man in America in the present
This book sounds so good and has such an intriguing idea! I'm excited to see how Alex's power to see the future will play into the story and how the author will show what it means to be a young black man. This book releases in April, and I got it as an ARC from NetGalley. (Thank you, NetGalley!)
4. The Wild Ones
Synopsis:
Meet the Wild Ones: girls who have been hurt, abandoned, and betrayed all their lives. It all began with Paheli, who was once betrayed by her mother and sold to a man in exchange for a favor. When Paheli escapes, she runs headlong into a boy with stars in his eyes. This boy, as battered as she is, tosses Paheli a box of stars before disappearing.
With the stars, Paheli gains access to the Between, a place of pure magic and mystery. Now, Paheli collects girls like herself and these Wild Ones use their magic to travel the world, helping the hopeless and saving others from the fates they suffered.
Then Paheli and the Wild Ones learn that the boy who gave them the stars, Taraana, is in danger. He's on the run from powerful forces within the world of magic. But if Taraana is no longer safe and free, neither are the Wild Ones. And that…is a fate the Wild Ones refuse to accept. Ever again.
This synopsis sounds so interesting. I'm excited to see how the magic system works in this book and how "the between" works. I'm also excited to meet all the Wild Ones because they seem like they would be interesting people. I want to see how all of this plays out! This book is not out yet, but it comes out in August. I got this book as an ARC from NetGalley. (Thank you, NetGalley!)
Hope you enjoyed this post! What books are you planning on reading for April?