Hello everyone!
Welcome back to a Monthly Wrap-Up! Another month has gone by so fast! We only have one more month of summer left! I hope all of you had an amazing July!

In July, I read four books in total!
All of them are above three stars except one. Looks at Heart of the Impaler.
This means I read two fewer books than last month, but I'm still happy that I at least read some books.
Let's get started!
Books I read in July
The Seven Husbands of Evelyn Hugo: This has now become one of my all-time favorite books. I loved all the characters, and Evelyn was such a great morally grey character. The way this book handles women in the entrainment industry and showing how they are treated was done beautifully. The ending was so shocking, and I was not expecting it to go that route. The romance in this book was good at showing that not all relationships are as perfect as they seem. (5 Stars)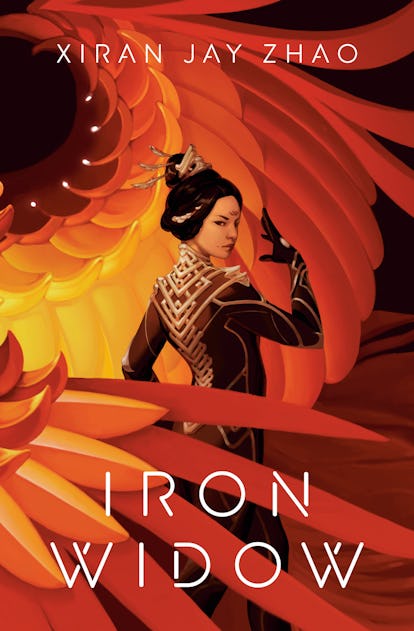 Iron Widow: Another fabulous book! This is Xiran Jay Zhao's debut book, and let me tell you, they knocked it out of the park! Worldbuilding has to be one of my favorite aspects of this book. It was unlike anything I have seen before. Transformer mechs powered by Qi energy, transformer-type aliens, and fighting back against oppressive patriarchy. It also has a polyamorous relationship, rare in YA, and a strong, powerful main character. (4 Stars)
Also, Xiran Jay Zhao has a youtube channel with great content, so I would recommend you check that out as well!
Namesake: So this book I did not review on my blog. Since this is the sequel to Fable, I decided that I'm just going to review this book on Goodreads since I never talked about the first book on here. I'll do a mini-review right here. Honestly, I found this book to be pretty mediocre. I still enjoyed our main character, Fable, and loved her character development in this book. I wish that we got more from the side characters. Many of them still felt flat. I hated the romance in this book. I have never really liked the love interest, West. (3 Stars)
Heart of the Impaler: Before this book, I had never given a book one star. But this book broke that record. I hated this book from beginning to end. From flat characters to poor world-building, to skipping over action scenes and slow pacing. There was nothing redeemable about this book.(1 Star)
Best Blogger Posts // News in June
Welcome all these new bloggers to the book blogsphere!
Best Blogger posts!
Updates
If you didn't know already, I will be doing my first book tour! I will be on tour with Turn the Pages Tours, and will be on tour for the book: The Bones of Ruin!
My post will be up on September 4th so stay tune for that!
I am also so close to 100 followers, and it would mean the world to me if you followed me if you aren't already!
Top Posts in July…
Thank you for checking out this post! I hope you all have a wonderful August!
See you next time!